A Walk Across Australia - in pictures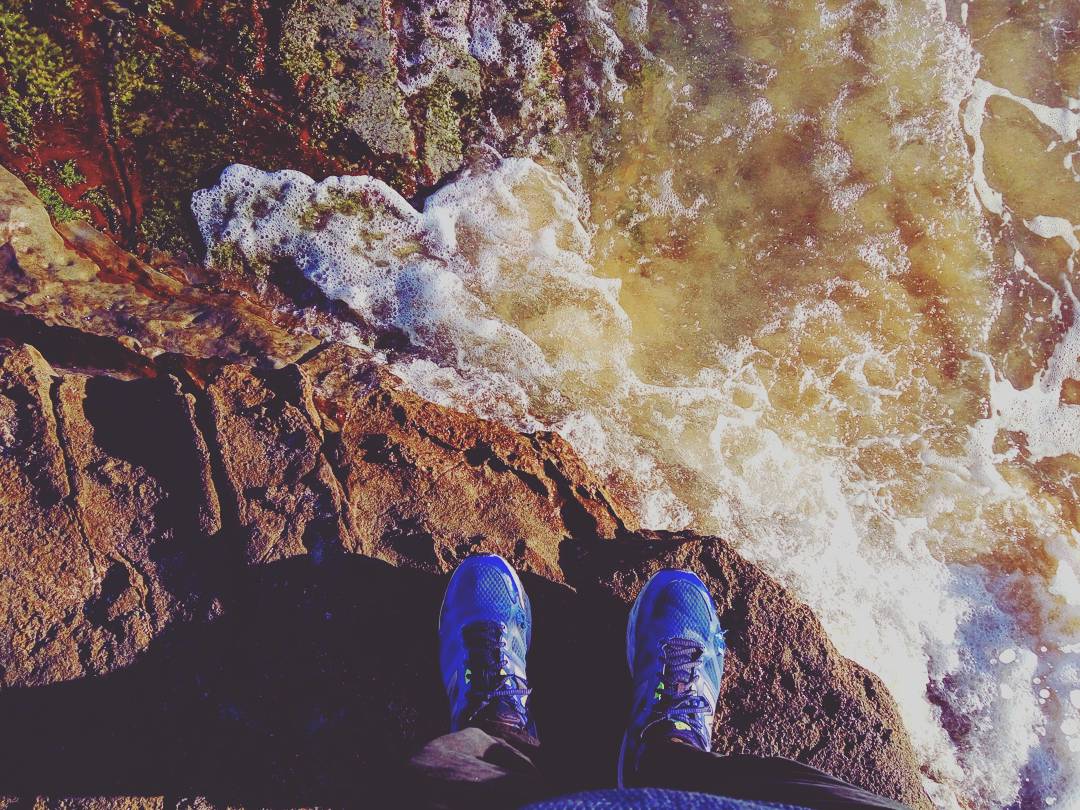 Making the journey across Australia was a strange and curious one, from arrival to the very end, Australia never ceased to amaze, confuse, and entertain. When I arrived from my walk across Bali in late October 2016 my body had already sustained a few injuries from the previous months walking and had begun to slowly fall apart. The feet and ankles were both screaming for a break and needed some time off to recover.
During my wait in Perth to recoup, my previous walking partner Kieran, who had left to go home a year and a half into the walk back in Kyrgyzstan, flew out to walk the final leg of the journey with me. As soon as he arrived we began looking for a cart to carry our water, as we knew that it was going to be Kazakhstan all over again. We needed to make sure we were carrying all our water and food we needed along the way. The trek across Australia began in November as we left the comforts of the West coast of Australia for dustier and much hotter surroundings.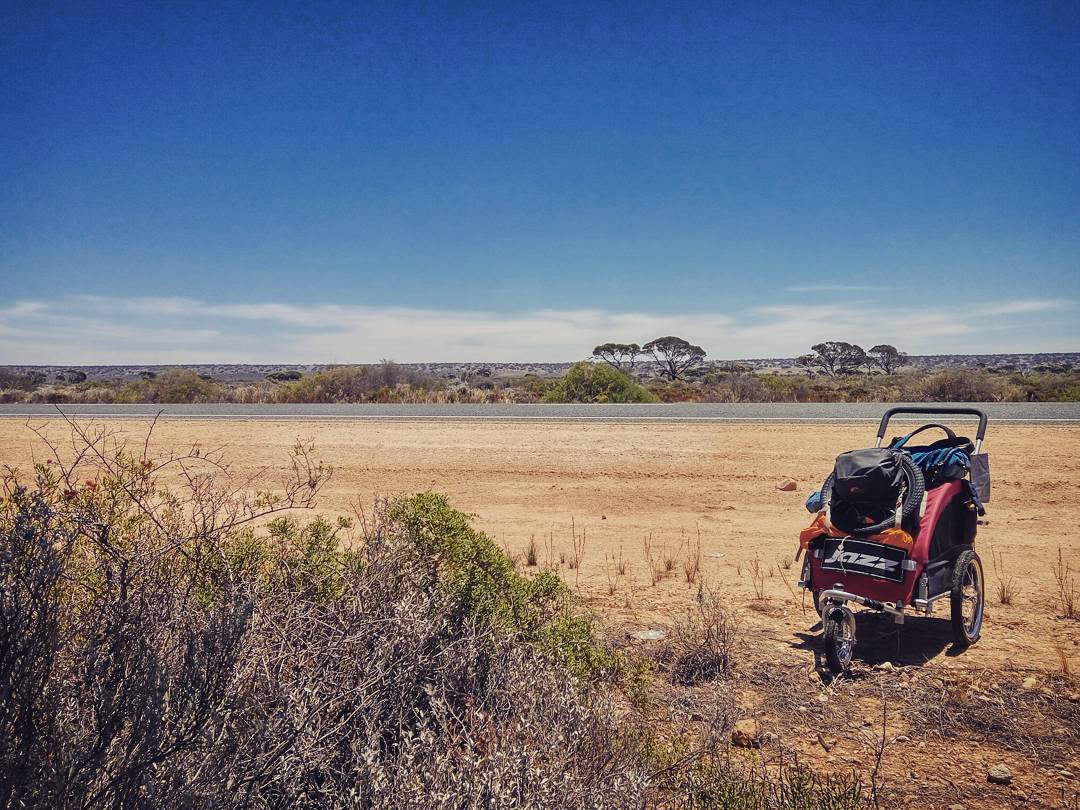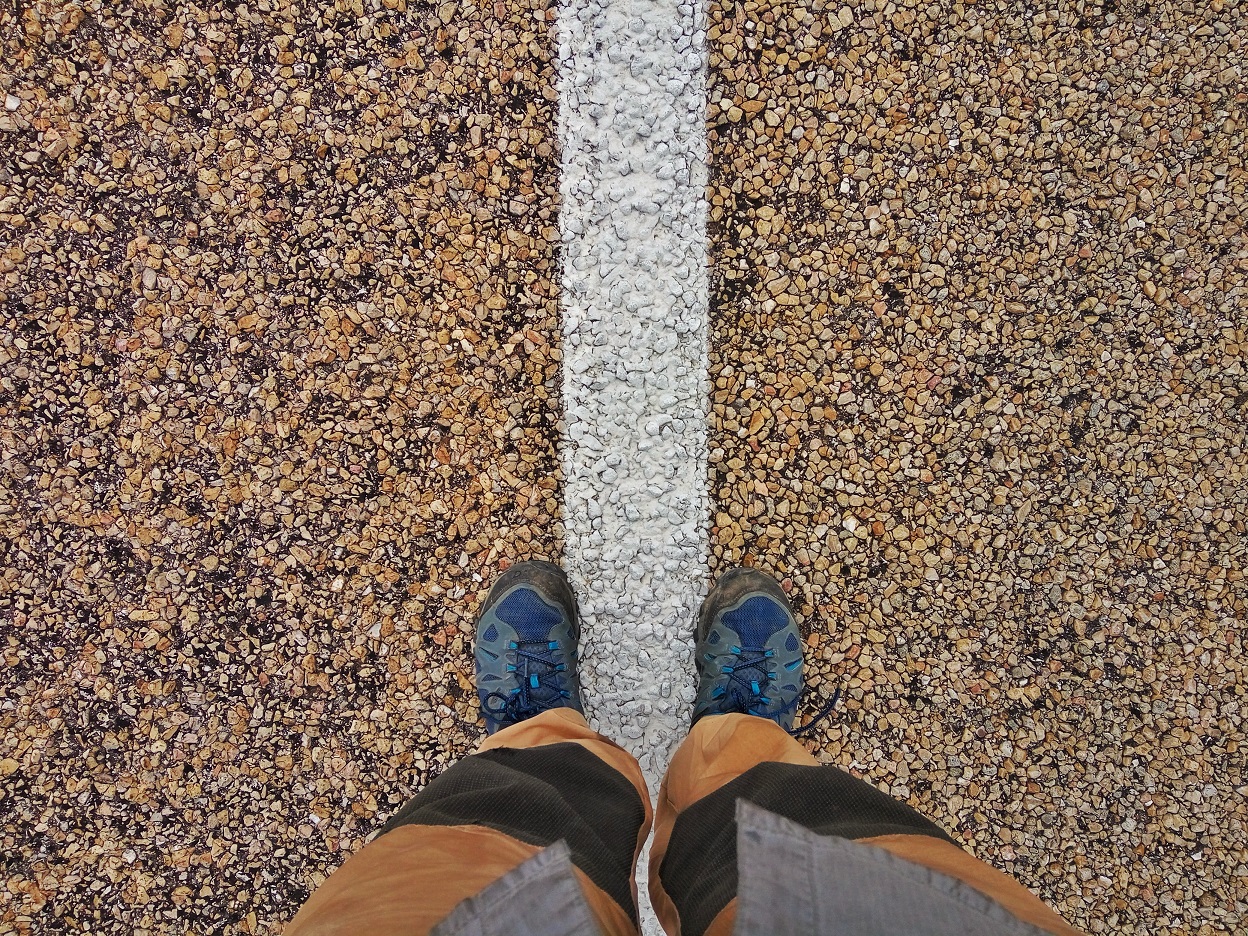 It was beginning to get hotter and the days longer, the carts proved to be invaluable as we were finding it difficult to find water, so had to stock up every opportunity we could get. We arrived to a town called Southern Cross and stayed there a few days to take stock of what walking in Australia was going to take. There we addressed never ending chafe, the heat and also the flies, an issue no one seemed to tell us about before leaving.
We began our walk across the Nullarbor with stocked up water supplies but knew we were going to be relying on the kindness of people to get us through. People stopped along the way to give us some food and even though a lot of roadhouses had their own strict water limits, as they were carting their own water from, in some cases, far away lands, they were generous enough to fill our containers up for us.
Walking hungry was a true fact some some days, we had to ration our food and eventually resorted to noodles as they were the easiest thing to cook without needing a fire as there was also a fire ban in effect with the heat.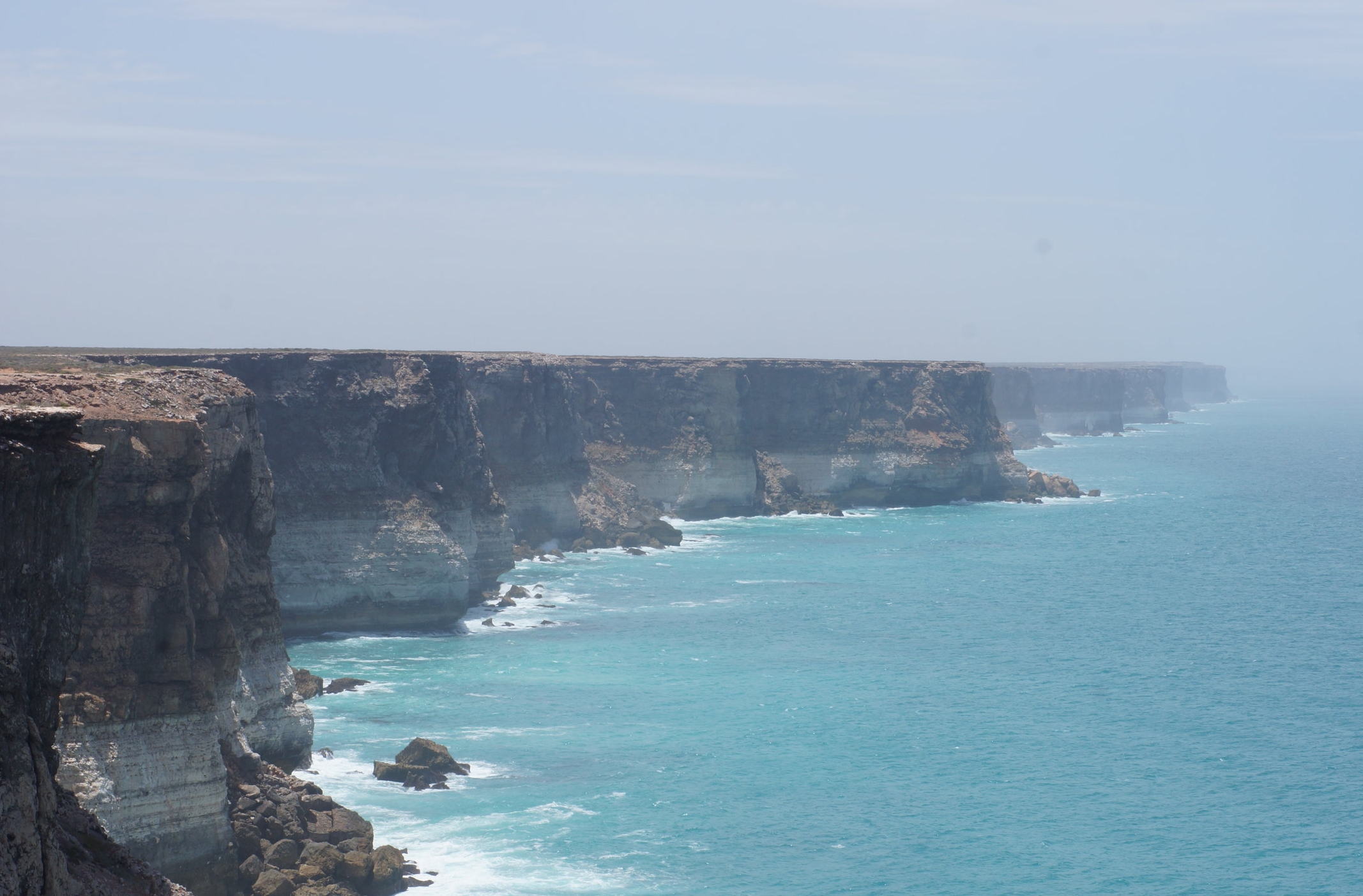 Getting to Ceduna was a relief, not only did it mark the half-way point but our feet and backs were beginning to get weary and our shoes were in need of being replaced. We stopped in the small town for a few days to make sure we dodged a downpour that was expected, it in fact flooded our tent one evening, as we made the replacements to our shoes and food stocks. These would be the 12th and final pair of shoes I would buy on Borderwalk over 5 years.
It was a stark contrast going from the coast, to the middle of nowhere. An abundance of water and moisture in the air, to dry and barren lands where you'd spend your evening wishing you hadn't drunk that last bit of water you had a few hours ago. During the entire journey in fact, my relationship with water had felt like it evolved. Going from there being bountiful amounts of water across the whole of Europe to beginning to ration and think more carefully about my consumption through Eastern Europe and Asia.
New South Wales was where the terrain began to change a bit and crossing borders , something I had become accustomed to, would be no-more after the NSW/SA border int he town of Cockburn. Which felt like it left the finish line insight with only a few weeks of walking left to do.
Our continuous uncertain water situation coupled with my body slowly giving up after 5 years of walking was taking its toll and led to me being ready for Borderwalk to be over, and feeling guilty about that. Mainly because it had given me so much in return. That was until I met a lady in a campsite along the way, she told me about a man who had walked around Australia for a year, but also used to be in the SAS, we talked about how hard he was finding it and how he found it difficult to hold a conversation properly and he wanted it to end. I felt like if he wanted it to be over, it was ok for me to want a 5 years journey to finish.
We came up across the remnants of wild fires near the end of the walk in Casilis, New South Wales and got to see the aftermath of such devastation. The damage was for as far as the eye could see and we had heard about roads opening and closing leading up to this part of New South Wales. We also started suffering from punctures on the carts a bit more often. A strange thing when the most frustrating thing about walking Australia is a flat tyre.
We reached Cardiff, NSW on the 3rd of May 2017, after covering 3760 kilometres across Australia taking 6 months in total.
The journey really wouldn't have been possible unless for the people we met along the way, who were willing to help us out as we we walked, from places to sleep during the night, to water and food (all the fruit imaginable) and even the local police stations. Its one of the larger aspects of the entire Borderwalk project that I love. By the end, Australia took 2 pairs of shoes and 6 months to get across. I enjoyed it so much I'm planning another walk in Australia, along the Yarra River, from source to sea, in December 2018.